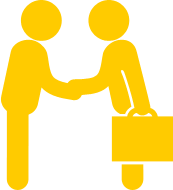 Connecting global technology leaders using team-wide dedication, agile research and decades of experience in executive search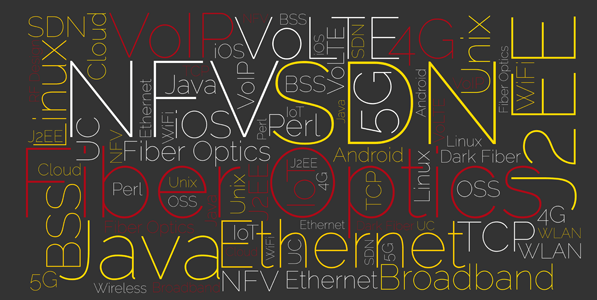 But our decades of executive search experience has kept us connected with industry leaders. Learn more about our history in recruiting.
Client Centric
When partnering with Common Agenda, clients receive dedicated service from veteran search professionals with decades of technology experience.  Our consultants are experts at looking beyond the job description, understanding our client's unique culture and business challenges, and only presenting candidates who will best increase organizational effectiveness.
Rival Research
Common Agenda dedicates a team of researchers to each search assignment. Our Rival Research approach begins with a comprehensive market analysis to identify target companies  employing individuals with the skills our clients covet. Through direct sourcing, organizational chart building and white paper reviews, we build an expansive list of qualified candidates.
Technology
Common Agenda utilizes innovative technology to propel our search process for exceptional candidates. Our web applications and proprietary database enable us to adhere to strict project timelines, delivering rapid candidate identification.
Engagement Strategy
Common Agenda's Engagement Strategy overcomes recruiting objections to properly share career possibilities. With in-depth knowledge of the technology markets we serve, our consultants convey compelling opportunities to highly sought-after candidates. We only present our clients with world-class talent coached on the company's philosophy and eager to bring their leadership to the role.
Beyond the Placement
Common Agenda's personal engagement doesn't end with a start date.  We forge long-lasting relationships with each candidate and client we serve, remaining a trusted partner and consultant in the world of evolving technology.
1 – 14 Days

75%

15-30 Days

19%

30+ Days

6%
The combination of our Rival Research approach and technology applications allow Common Agenda not only to find candidates within the first thirty days but also propel their interest in the company and prepare them for the next stages of the search process.
Placement Success Stories
Read up on our successful placements covering a range of positions.
"Darlene was extremely honest in assessing the merits and potential drawbacks with each of the candidates. Our hire was from that group of three. Total time from engagement to offer letter was about 45 days… I was really pleased with Darlene's follow through on answering questions, her strong communication skills, and honesty. I really felt that we were a priority for her and the firm."
Scott Otis
Ocular was a venture capital backed startup company with aggressive plans and a short market window. After an initial meeting, I retained Common Agenda to conduct the search for our VP of Marketing. This position was crucial to our success. Common Agenda worked diligently to identify potential candidates and in a short time presented a slate of candidates that included highly recognized industry Marketing Executives. Common Agenda worked as a trusted team member throughout the process which allowed Ocular to recruit and retain an exceptional talent that ultimately satisfied both my needs and those of my Board of Directors.
Ed Kennedy
"I have worked with many recruiters and my most recent experience working with Common Agenda was second to none. They took the initiative to truly understand my hiring needs and presented to me a number of candidates that were all potential great hires. As a result I was able to select the "best of the best" for my open position. They did the work of finding, preparing, and presenting to me the right candidates and the cycle time to hire was fast and simple. In the end, all I care about is results – filling my open position with not only the right person, but the best person. Common Agenda delivered – Mission Accomplished!"
Douglas Smidl
"Darlene's sense of timing and ability to quickly and accurately assess a manager's hiring needs is astonishing. When we were faced with difficult job searches, she embraced them and identified key talent, sought them out, sold them on our company and closed the hire quickly and effectively with very little help from the hiring managers. This enabled our hiring managers to stay focused on product development. Darlene recruited the best and the brightest for our company."
Dr. Krishna Bala