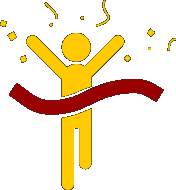 Placement Success Stories
Below is a sampling of our recently completed searches. Due to the confidential nature of our work, names of clients and candidates are withheld.
Vice President, Marketing
When a 400 million dollar, publicly-traded networking technology company needed a new image, new message, and a new story to be told to the networking world, Common Agenda was retained to conduct a search. Our project was to find a Marketing Executive that could reshape the company. We conducted an extensive search with research on targeted name-recognized marketing executives with strong track records in successfully repositioning companies. We searched for a strong company spokesperson with a powerful presence and reputation. Our client's CEO met 3 candidates and sent his top choice to meet a team of 8 key executives for a second round. All 8 voted unanimously. This search was completed in 60 days – start to finish.
Global Practice Leader – Network Transformation
When our client began expanding their Network Transformation practice they turned to Common Agenda for help in targeting global leaders in Software Defined Networking. This executive position required a subject-matter expert that could grasp the technical side of SDN while also communicating its value to customers. Common Agenda researched the top SDN experts on a global scale and presented a strong showing of candidates to our client. While our candidates performed highly throughout the interview process, one stood out as the exact leader the client needed for the team.
Head, Platform Product Development - Global IP Exchange
Common Agenda had been working with this client since 2008, making many successful placements as we built our relationship. This was a key position responsible for developing the road map for data access and transport solutions as well as the platform infrastructure to support a variety of inter-provider applications related to their portfolio. Common Agenda found a candidate with great passion for solving IP problems. She was seeking a dedicated team environment with hard workers and found this a perfect fit.
Head, End-to-End Network Architect-Media Stream Network
While working once again with one of our oldest clients, Common Agenda underwent a project to find highly knowledgeable leaders in mobile networking solutions. Our client was undergoing rapid expansion and Common Agenda provided a pool of top-level talent. Our client was so impressed with the candidates' experience and academic backgrounds that in the end they hired 2 of our candidates to solve their growing needs.
Major Account Vice President - AT&T Account
Providing high speed networking products for over 20 years, our client has a significant market share with one of the strongest balance sheets in the industry. The client needed a major account director for their second largest customer and entrusted Common Agenda with the search. After providing a slate of experienced candidates, they were so impressed with one individual that they hired him to run all of their Tier 1 sales in North America, and gave him the title of Vice President of Tier 1 Accounts.
Vice President of Operations and Manufacturing
The CEO of this six-month old optical networking start-up requested assistance in their search for a Vice President of Operations to build the manufacturing organization from the ground floor. Common Agenda presented a seasoned manufacturing executive who was enjoyed a hands on approach and was experienced with start-up operations. Our candidate was thrilled with the CEO's vision and business model. This search was completed in less than 45 days.
Sr. Director of Architecture
Our client, a global and publicly traded networking technology leader, was seeking a Sr. Director who could run a team of system, software and hardware architects to define and develop product architecture. This candidate also needed strong knowledge of SDN and prior experience with service providers. When they presented this difficult search to Common Agenda, we already knew the perfect candidate. It was the exact person they needed and the search went off flawlessly.
Director of Hardware Engineering - DOD Communications
Our client, a multi-billion dollar publicly-traded technology company, provides advanced network and communications systems to federal and commercial markets. They entrusted Common Agenda with the difficult recruitment task of finding a Director of Hardware Engineering. Our client had previously been unable to find the right candidate that had experience managing large teams developing high-reliability communications products. Once Common Agenda took over the search we made the placement in two months. The candidate we presented was eager to find a position that challenged his skill set and our client was thrilled with his abilities.
Business Development Manager – Software and Services
Looking ahead at the industry, our client needed an expert in next-generation software for the service provider market. Seeking an SDN and NFV evangelist that was well established with Tier 1 Service Providers, our client asked Common Agenda to identify the top candidates for the role. Utilizing the strength of our research team, Common Agenda provided a number of exceptional candidates. Our client narrowed it down to three standout experts and finally made their top choice for the role. The search was completed in just over a month.
Regional Director, EMEA Sales
Our long term client, a publicly-traded market-leader in optical networking, sought to improve their international market position in Optical Switching by enhancing, synthesizing, and implementing real-world sales programs. They called upon Matthew Reaves at Common Agenda to conduct this difficult "across-the-pond" search. Through our global network of friends made from past searches in Europe, as well as some extraordinary research, we were able to identify and recruit a successful, highly regarded candidate with the exact competitive experience our client sought.
Services Business Development Leader
With one of the strongest balance sheets in telecom and an unequaled portfolio of IT and telecom products, our client is quickly becoming the metro market leader. A year prior to this placement, the client had used Common Agenda to place a candidate in a VP position. Due to this very successful placement, they retained Common Agenda to fill this specific position. Our client was looking for a candidate who could develop a strategic business plan for the client's organization. The Service Business Development Leader would not only be leading a team, but would also need to personally engage with customers around the growth initiatives and be able to field-qualify opportunities as an extra criteria into capture teams. We provided 9 stand out candidates to our client and they ultimately decided on the perfect fit.
Sr. Manager, Information Technology Auditing
This placement was unique for falling outside of Common Agenda's normal scope of practice. Our long time client, a telecom service provider, needed an IT/ Audit Manager with "Big 4" experience. The position called for a candidate with experience in IT risk assessment and review who would be responsible for the development and implementation of Internal Audit Department policies and practices that fully comply with the Institute of Internal Auditors International Professional Practices Framework (IPPF). While this was not a typical Common Agenda search we were excited to help our client, broaden our experience and place an exceptional candidate.
Sales Director - North America Submarine - Optical/DWDM
This client is unique due to their breakthrough semiconductor technology. They are a highly successful manufacturer of optical networking systems. The client came to Common Agenda looking for a candidate with very specific experience as a systems engineer in underseas cable sales to sell to Tier 1 Carriers in North America. The ideal candidate would have the skills necessary to position the company as a leader in DWDM/Transport networking and would partner with customers in the development of their Next Generation IP/Optical Network Architecture. The client had been looking to fill the role for a long time, but once the search was handed over to Common Agenda, the position was filled in less than a month.
Sr. Director, R&D – Software Defined Networking
Our client has a strong track record of growth and profitability even during hard economic times. Looking towards the growth of SDN, this client turned to Common Agenda for help in identifying someone to build and lead a software R&D team to focus on SDN and network service solutions. Common Agenda presented a candidate who was very engaged with the latest SDN research and was eager to turn that research into technology development. It was a great fit for both the candidate and client. This search was completed in less than 45 days.
Voice Routing Software Engineer - C++ OO Applications Developer
A client of ours since 2008, this project was for one of the world's leading Global Network Service Providers. The client was looking for a voice routing software engineer who would be responsible for writing and coding software that directs voice traffic through the network. The candidate had to be experienced with Network Based C++ OO Applications Development and have a history of understanding and implementing mathematical algorithms in Telecom Database Application. The candidate that Common Agenda provided had an immediate connection with the hiring manager. This rapport combined with the technical "know how" (fluency in C++ Voice Routing) made him stand out above a lineup of qualified candidates.
Product/Business Manager - Telepresence Web Portal & OSS/BSS
Our client is a leading provider of international telecommunications services, including mobile, IP, and voice services. They promote communications solutions to global carrier and enterprise markets by leveraging extensive network capabilities. We were entrusted to conduct a search for a strong TelePresence Web Portal Product/Business Manager. They would be responsible for ensuring that user interfaces for the TelePresence business fully support the various business requirements and contribute to an excellent customer experience: specifically in defining and implementing the supporting OSS/BSS for all systems. In a short two-week time frame, from submitting our candidate to his placement, Common Agenda successfully closed the agreement with a manager who had an impressive background and strong technical understanding.
Eclipse/Java Software Developer
Our client operates a fleet of spacecrafts in orbital positions reaching 95% of the world's population, providing customers with unrivaled market expertise. The company is a division of a large, international, publicly traded supplier of satellite services and ranks as one of the largest providers of such services in the U.S. We were entrusted to recruit an Eclipse Rich Client Platform/Java Software Developer to support a real-time telemetry monitoring application. Within two weeks of our submittal, Common Agenda quickly and effectively placed an outstanding candidate who fulfilled all of our client's requirements.
Sales Manager - Next Generation Wireline/Wireless
Our client creates and delivers robust wireline and wireless solutions that power next-generation telecommunication networks. They are quickly becoming the metro market leader in both SONET and ROADM technology and helping customers take networking beyond convergence. We were entrusted to recruit an exceptional Sales Manager to spearhead the goals of our client's next generation wireless and wireline equipment sales team. They were expected to develop new business contacts, as well as maintain and increase profitability with current customers, and support them accordingly. Within one month, Common Agenda identified and placed an outstanding candidate who exhibited the experience, qualifications, and drive necessary to fulfill our client's needs.
Sr. Product Line Manager - Metro Optical Subsystem
Our client is a small, well-funded privately-held optical technology company. Close to profitability, it is led by name-recognized industry leaders who are expanding business and growing the team. The client was looking for a candidate to manage successful development, deeply understand the product life cycle, work closely with the customer facing team to get customer requirements and meet expectations. The candidate also had to have a technical background, specifically with DWDM transport and optical subsystems. Common Agenda turned to its database and immediately found a candidate who proved to be a perfect match. This was the first placement between Common Agenda and this client and has lead to a relationship of many more placements. Common Agenda provided a candidate the fit right into the client's corporate culture. The candidate had the right mix of experience and personality, which enabled this placement to occur rather quickly.
The Common Agenda Connection
Read up on our search methodology and client practices
"Darlene was extremely honest in assessing the merits and potential drawbacks with each of the candidates. Our hire was from that group of three. Total time from engagement to offer letter was about 45 days… I was really pleased with Darlene's follow through on answering questions, her strong communication skills, and honesty. I really felt that we were a priority for her and the firm."
Scott Otis
Ocular was a venture capital backed startup company with aggressive plans and a short market window. After an initial meeting, I retained Common Agenda to conduct the search for our VP of Marketing. This position was crucial to our success. Common Agenda worked diligently to identify potential candidates and in a short time presented a slate of candidates that included highly recognized industry Marketing Executives. Common Agenda worked as a trusted team member throughout the process which allowed Ocular to recruit and retain an exceptional talent that ultimately satisfied both my needs and those of my Board of Directors.
Ed Kennedy
"I have worked with many recruiters and my most recent experience working with Common Agenda was second to none. They took the initiative to truly understand my hiring needs and presented to me, a number of candidates that were all potential great hires. As a result I was able to select the "best of the best" for my open position. They did the work of finding, preparing, and presenting to me the right candidates and the cycle time to hire was fast and simple. In the end, all I care about is results – filling my open position with not only the right person, but the best person. Common Agenda delivered – Mission Accomplished!"
Douglas Smidl
"Darlene's sense of timing and ability to quickly and accurately assess a manager's hiring needs is astonishing. When we were faced with difficult job searches, she embraced them and identified key talent, sought them out, sold them on our company and closed the hire quickly and effectively with very little help from the hiring managers. This enabled our hiring managers to stay focused on product development. Darlene recruited the best and the brightest for our company."
Dr. Krishna Bala
"Several years ago, Matthew Reaves of Common Agenda was instrumental in my decision to make an inter-company move to New Jersey. Over the next few years, as I became better acquainted with Common Agenda, they were able to determine the type of opportunity that would truly benefit me and my family, in our particular set of circumstances. Matthew spent a lot of time getting to know me and identifying what makes me tick as opposed to what makes someone else tick. Matthew coached and counseled me through the job-seeking process, and helped me to land an exceptional opportunity."
Jim Collier
"When I was notified that my position was being eliminated by the company I was working at I imagined myself conducting my own recruiting campaign which was daunting to say the least. When I received a call from Matthew Reaves indicating that a colleague had referred him to me it was a quite a relief. From the very first time I spoke to Matthew I felt like he was a trusted partner. He made me feel like I wasn't alone in this search and he helped build my confidence which was definitely instrumental in my obtaining an offer from the company that I wanted to work for from the first time Matthew mentioned the opportunity. His understanding of my qualifications and how they would match/hold up in the industry was uncanny. Compared to the other recruiting organizations that reached out to me … well, there is no comparison."
Catherine Takacs
"If you get a call from Darlene, stop what you're doing, take a deep breath and open your mind to the possibilities.
Darlene contacted me several months ago regarding the position I now have. It was clear from the start that she understood her client's specific requirements, knew her client's corporate culture and was able to keep the momentum going on both sides. She was eager to understand how I work and what motivates me. In addition, she was great at pre-interview coaching and reviewing my job history and, simply put, made the entire transition an enjoyable experience. If there were a need (on either side of an opportunity), I would not hesitate to contact Darlene to help get me to the next step and encourage others to do the same."
Charles Peckham
"Common Agenda's deep experience was evident from our first conversation and it gave me tremendous comfort to know that I was dealing with true professionals.  We candidates can develop a very narrow perspective of our own skill sets and experiences.  Common Agenda helped me to broaden that perspective and get a sense of my own marketability and to see how my skill set was exactly what their client desired.  As a marketing professional, I would have liked to think I knew how to market myself, but it was my recruiter, Darlene's, coaching that helped me land a job that I had previously dismissed, thinking, 'They'll never consider me!'"
Jon Secrest